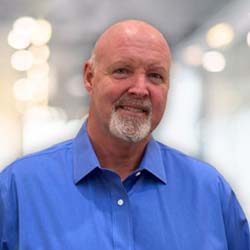 chiropractor
John Warren D.C.
"I was a skeptic" admits Dr. John Warren. I wasn't even sure what a chiropractor did. I injured my back in a skiing accident and after a month of pain killers and muscle relaxers, I was still in pain. My MD wanted to send me to a surgeon, which I did not want to do. I went to see my sister's doctor.
A few weeks later, I was mostly pain-free and two months later I was completely pain-free. I felt better than before the accident and I had learned how to take care of my health. That's when I decided to become a chiropractor.
Dr. Warren began his education at Cal State Fullerton. He then graduated from Los Angeles College of Chiropractic in 1992 where he received both a Bachelor of Science in Biology and his Doctorate of Chiropractic. After graduating, Dr. Warren practiced in the Fountain Valley and Huntington Beach area with his brother, Dr. Dan Warren.
"We love skeptics" smiles Dr. Warren. I still remember the concerns and apprehension I had when I went to the chiropractor for the first time. So we make it a point to explain everything in advance, answer questions and attempt to over-communicate. Patients like that. I get to see patients' health transform as we get their nervous system functioning properly and get them making healthier choices.
My wife Monica and I have three wonderful boys, Austin, Jacob, and Samuel. When I am not at work, I help coach our boys in all of their sports. We also love hiking, traveling, and almost anything outdoors. As you can imagine, the three boys keep us pretty busy.
I have always preferred natural treatment first and drugs or surgery last, so this field was a perfect match for me. I get adjusted regularly, exercise three times per week, and eat right. My family does the same, although with all of the sports the boys do we have more than our share of pizza parties.
Enough about me! I hope I get the opportunity to meet you and become your family's chiropractor. Give us a call so we can help you take your first step towards better health today.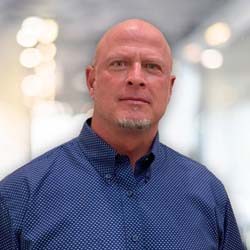 chiropractor
Daniel Warren D.C.
My Name is Dr. Daniel Warren. I have been in the Huntington Beach and Fountain Valley area since 1993. My focus is to bring health and wellness to everyone. I have been married to a wonderful woman named Sylvia since 1993, and we have 3 boys, named Daniel, Tyler and Nicholas. I am very active in the community.
I have been coaching Pop Warner Football for the past 10 years. Some of my other hobbies include surfing and traveling.
I became aware of Chiropractic through my sister. She was involved in a horrible car accident and all of the "regular" doctors just wanted to do is give her medication. After being frustrated, she sought the care of a Chiropractor. I used to take her to the appointments and after about 3 weeks, she was almost completely out of pain and was able to drive herself and actually go to work. I was amazed and intrigued by this and wanted to know how Chiropractic worked. After realizing that Chiropractic treated the cause, not the symptom, I wanted to become one myself.
I began my education at Orange Coast College and then went on to Los Angeles College of Chiropractic where I graduated in 1993. I have been in practice along with my brother, Dr. John Warren for approximately 18 years now.
About 8 years ago, I myself suffered from back pain. I was involved in a surfing accident and had severe lower back pain along with sciatica, pain, and numbness radiating down my leg and into my left foot. That's when I was introduced to "decompression". Decompression is a relatively new technology that can actually physically reduce the size of disc bulges. I was in so much pain; I would try just about anything. Once I finished the recommended 20-visit program, I was completely out of pain and the leg pain and numbness were gone for good. I could actually run and play baseball and football with my boys. Since this new type of treatment helped me so much, my brother and I decided to get the best decompression table available and in the past 8 years have been helping hundreds of people who suffer from neck or back pain. They can live a pain-free life without the use of harmful drugs and or invasive procedures such as injections or surgery.
OFFICE HOURS
---
Monday
9:00am - 1:00pm
2:00pm - 6:00pm
---
Tuesday
9:00am - 1:00pm
2:00pm - 6:00pm
---
Wednesday
9:00am - 1:00pm
2:00pm - 6:00pm
---
Thursday
9:00am - 1:00pm
2:00pm - 6:00pm
---
Friday
9:00am - 1:00pm
2:00pm - 5:00pm
---
Saturday
9:00am - 1:00pm
---
Sunday
Closed